Scaffolding Licences
One Stop Training! High Risk Work Licences for Basic (SB), Intermediate (SI) and Advanced Scaffolding (SA)
Meets SafeWork NSW requirements
Walk away with your licence AND the experience required to get to work!
BEST-PRICED / BEST QUALITY IN NSW GUARANTEED! WE WILL BEAT ANY PRICE BY 5%
NO HIDDEN FEES! Our prices INCLUDE ASSESSMENT!
BASIC SCAFFOLDING (SB)
Basic Scaffolding Licence covers basic prefabricated scaffolds and barrow hoists

New Course –

OPENING SPECIAL ENDING SOON!!

Price

Only $1173

(Normally $1680! - SAVE A MASSIVE $300!)

* Our Regular Prices cannot be beaten. Promotional Prices subject to availability.
Standard Combo Course – 4 days training and 1 day assessment
Suitable for Beginners and those with some experience
Statement of Attainment for the unit CPCCLSF2001A - Licence to erect, alter and dismantle scaffolding basic level
National High Risk Work Licence (SB) - SafeWork NSW approved course
Class sizes reduced with 1.5m social distancing
Click on Book Now for course dates and locations
Click on Important Information for full course details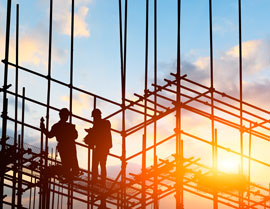 Important Information
Must be at least 18 years old
We are not Cricos Registered - If you are on a Student Visa you should not book this course
CLICK HERE ID Requirement
CLICK HERE for terms and conditions for Basic Scaffolding
CLICK HERE for full course brochure for Basic Scaffolding
View Unique Student Identifier requirements
CLICK HERE for Important Language Literacy & Numeracy Information
INTERMEDIATE SCAFFOLDING (SI)
Intermediate Scaffolding covers basic scaffolding work and tube-and-coupler scaffolding.

New Course – Price

Only $1615

* Our Regular Prices cannot be beaten. Promotional Prices subject to availability
Standard Combo Course – 2 days of training attendance, 1 day for HRW Assessment (booked on site)
Suitable for Beginners and those with some experience
Statement of Attainment for the unit CPCCLSF3001A - Licence to erect, alter and dismantle scaffolding intermediate level
National High Risk Work Licence (SI) - SafeWork NSW approved course
Class sizes reduced with 1.5m social distancing
Click on Book Now for course dates and locations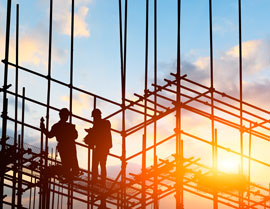 Important Information
Must be at least 18 years old
We are not Cricos Registered - If you are on a Student Visa you should not book this course
CLICK HERE ID Requirement
CLICK HERE for terms and conditions for Basic Scaffolding
CLICK HERE for full course brochure for Basic Scaffolding
View Unique Student Identifier requirements
CLICK HERE for Important Language Literacy & Numeracy Information
ADVANCED SCAFFOLDING (SA)
Advanced Scaffolding allows for all types of scaffolds

New Course – Price

Only $1870

*PROMOTIONAL PRICES APPLY FROM TIME TO TIME - CLICK BOOK NOW TO CHECK CALENDAR AND FOR CURRENT PROMOTIONS!

* Our Regular Prices cannot be beaten. Promotional Prices subject to availability
Standard Combo Course – 2 days of training attendance, 1 day for HRW Assessment (booked on site)
Suitable for those who hold Basic and/or Intermediate Scaffolding
Statement of Attainment for the unit CPCCLSF4001A - Licence to erect, alter and dismantle scaffolding advanced level
National High Risk Work Licence (SB) - SafeWork NSW approved course
Class sizes reduced with 1.5m social distancing
Click on Book Now for course dates and locations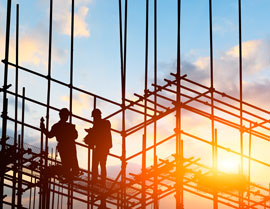 Important Information
Must be at least 18 years old
We are not Cricos Registered - If you are on a Student Visa you should not book this course
CLICK HERE ID Requirement
CLICK HERE for terms and conditions for Basic Scaffolding
CLICK HERE for full course brochure for Basic Scaffolding
View Unique Student Identifier requirements
CLICK HERE for Important Language Literacy & Numeracy Information
SCAFFOLDING LICENCES
BEST PRICED IN NSW GUARANTEED! WE WILL BEAT ANY PRICE BY 5%
Two HUGE training centres in Sydney - check out our calendar for other locations!
This great course is offered by Just Careers Training (RTO 91413) trading as Licences 4 Work
Thousands of licences issued each year
All courses include enough training to help you pass
Multi Course Discounts , Book with friend(s) and save, book more than 1 course and save! - automatically calculated at Cart!
Employer Multi Discount - Save up to 15% Contact us or book directly via our Employer Portal - online booking