ELEVATING WORK PLATFORM AND WORKING AT HEIGHTS
One Stop Training! High Risk Work Licences for EWP, Yellow Card (scissor, Boom and Vertical) and Heights Training
BEST-PRICED / BEST QUALITY IN NSW GUARANTEED! WE WILL BEAT ANY PRICE BY 5%
Book Combos and Save!
NO HIDDEN FEES! Our prices INCLUDE ASSESSMENT if necessary!
ELEVATING WORK PLATFORM (EWP) LICENCE / TICKET COMBO
Under 11m and Over 11m 4 in 1 Combo!
National High Risk Work (HRW) Licence (WP), Yellow Card (BL, SL, VL)
Price Only $879

Standard Combo Course – 2 days of training attendance, 1 day for HRW Assessment (booked on site) OR
Webinar Option Combo Course - Online Webinar attendance for 2 days of training, Completion session (up to 4 hours ) then (up to) 1 day for HRW assessment
Statement of Attainment for TLILIC0005 Licence to operate an Elevated Work Platform (over 11m) / National High Risk Work Licence (WP) AND Statement of Attainment for RIIHAN301D Operate elevating work platform / Yellow Card (including BL,SL and VL)
Licence component is WorkSafe NSW approved course resulting in Nationally recognised HRW (WP) licence
Under 11 metre components (BL, SL and VL) are taught by Elevating Work Platform Association accredited trainer & assessor
Bankstown & Blacktown sites available
Class sizes reduced with 1.5m social distancing for attendance and completion sessions
Click on Book Now for course dates and locations for Attendance Courses
Click on Book Webinar to commence your course by Webinar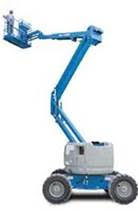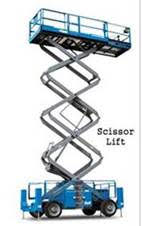 Important Information
Must be at least 18 years old
We are not Cricos Registered - If you are on a Student Visa you should not book this course
ELEVATING WORK PLATFORM (EWP) NATIONAL HIGH RISK WORK (HRW) LICENCE (WP)
National High Risk Work (HRW) Licence (WP) for boom over 11m.
Price Only $599

Standard Course – Suitable for beginners and experienced operators – 2 days of training, 1 day for HRE Assessment (booked on site) OR
Webinar Option Standard Course - Online Webinar attendance for 2 days of training, Completion session (up to 2 hours ) then (up to) 1 day for HRW assessment
Statement of Attainment for TLILIC0005 Licence to operate an Elevated Work Platform (over 11m) / National High Risk Work Licence (WP)
Licence component is WorkSafe NSW approved course resulting in Nationally recognised HRW (WP) licence
Bankstown & Blacktown sites available
Class sizes reduced with 1.5m social distancing for attendance and completion sessions
Click on Book Now for course dates and locations for Attendance Courses
Click on Book Webinar to commence your course by Webinar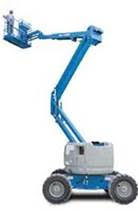 Important Information
Must be at least 18 years old Onsite training terms and conditions
We are not Cricos Registered - If you are on a Student Visa you should not book this course
ELEVATING WORK PLATFORM (EWP YELLOW CARD) / HEIGHTS COMBO
Combo under 11m Yellow Card - Scissor Lift (SL), Boom Lift (BL) , Vertical Lift (VL) AND Heights Card
4 in 1 Combo!
EWP Yellow Card (BL, SL, VL) and Work Safely at Heights ticket
Price Only $469
Standard Combo – 2 days of training OR
Webinar Option Combo Course - Online Webinar attendance for 2 days of training, Completion session (up to 3 hours ) then (up to) 1 day for HRW assessment
Attainment for RIIHAN301D Operate elevating work platform (under 11m) / Yellow Card (including BL,SL and VL) AND Statement of Attainment for RIIWHS204SD Work safely at heights / Heights Wallet Card

Under 11 metre Elevating Work Platform components (BL, SL and VL) are taught by Elevating Work Platform Association accredited trainer & assessor
Bankstown & Blacktown sites available
Class sizes reduced with 1.5m social distancing for attendance and completion sessions
Click on Book Now for course dates and locations for Attendance Courses
Click on Book Webinar to commence your course by Webinar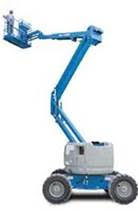 Important Information
Must be at least 18 years old Onsite training terms and conditions
We are not Cricos Registered - If you are on a Student Visa you should not book this course
Elevating work platform (EWP Yellow Card)
3 in 1 Combo! EWP Yellow Card (BL,SL,VL)
Price Only $359
Standard Course – 1 day of attendance OR
Webinar Option STANDARD course - Online attendance for 1 day of training, Completion session (up to 2 hours ) then (up to) 1 day for HRW assessment
Attainment for RIIHAN301D Operate elevating work platform (under 11m) / Yellow Card (including BL,SL and VL)
Under 11 metre Elevating Work Platform components (BL, SL and VL) are taught by Elevating Work Platform Association accredited trainer & assessor
Bankstown & Blacktown sites available
Class sizes reduced with 1.5m social distancing for attendance and completion sessions
Click on Book Now for course dates and locations for Attendance Courses
Click on Book Webinar to commence your course by Webinar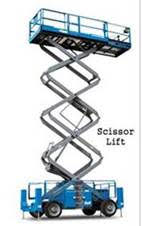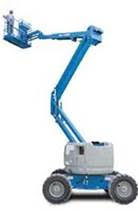 Important Information
Must be at least 18 years old
We are not Cricos Registered - If you are on a Student Visa you should not book this course
ELEVATING WORK PLATFORM
BEST PRICED IN NSW GUARANTEED! WE WILL BEAT ANY PRICE BY 5%
Two HUGE training centres in Sydney - check out our calendar for other locations!
This great course is offered by Just Careers Training (RTO 91413) trading as Licences 4 Work
Best priced and best quality training in NSW
Thousands of licences issued each year
Book Combo and save time and money!
Weekday and weekend courses available
All courses include enough training to help you pass

Multi Course Discounts , Book with friend(s) and save, book more than 1 course and save!

- automatically calculated at Cart!

Employer Multi Discount - Save up to 15% Contact us or book directly via our Employer Portal - online booking