Forklift Licence
!! Best Quality & Cheapest Course in NSW !!
Two HUGE training centres
Cheapest price in NSW
Thousands of licences issued each year
Prices Start from only $129!
Day, night and weekend courses available
All courses include enough training to help you pass - 99% Pass rate!
Book in with a friend and get $10 off per person*
Free lunch with every course (day course only)
Forklift Licence Courses
Prices
Standard Course $299 (weekdays) or $309 (Weekends/weeknights) Advanced Course $269 (weekdays) or $289 (Weekends/weeknights) Express Advanced Course $129 (evenings only)
Standard Course - 2 days (or 3 evenings) training then assessment
Advanced Course - 1 day (or 2 evenings) training then assessment
Express Advanced Course - 1 evening training then assessment
99% pass rate
WorkCover NSW / WorkSafe NSW approved course
Nationally recognised licence (TLILIC2001A)
Bankstown & Blacktown sites available
For our Newcastle site CLICK HERE
For our new Brisbane site CLICK HERE
For our Perth site CLICK HERE
Bring a friend and both receive a $10 discount*
Week day, week night & weekend courses available
Day Courses available 7 days a week (8:30am to 4pm)
Night courses available Tue / Wed / Thu (5pm to 8:30pm)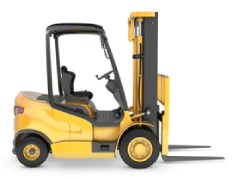 Terms & Conditions
Must be at least 18 years old
Contact us to receive this discount offer per person. Available for standard and advanced course only.Lunch is delicious Vili's gourmet Sausage roll. (Day 1 only subject to availability)
"Licence 4 My Staff"
(we come to you)
Do you have a forklift, pallet racking & some loads to shift? Why not consider training at your site?
Contact us for special pricing
Training and Licensing at your premises
Cost Effective options
Easy streamlined process
Watch your staff being trained on YOUR machinary at YOUR workplace
WorkCover NSW / WorkSafe NSW approved course
Nationally Recognised Licence (TLILIC2001)
Call us on 8292 0111 or select the Make an Enquiry button on the left
WorkCover NSW / WorkSafe NSW approved course
Nationally Recognised Licence (TLILIC2001A)
Minimum 8 people for onsite training / assessment
For less than 8, Save $$$ send your staff to our training centre by clicking Book Now
Training at your site , Assessment at your site or at ours
For 8 people or more, please enquiry now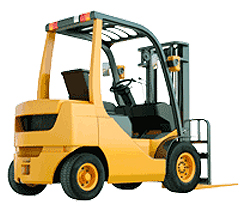 Terms & Conditions
Must be at least 18 years old Onsite training terms and conditions
Contact us to receive this discount per person